Security and Networks Group
The security and networks group focuses on getting the right information to the right people at the right time. Information security is an important part of this aim: for a system to be trusted, it must also be secure. Research topics within the group include software security, trust establishment and management in peer-to-peer systems, policy definition and enforcement, secure execution environments, group key management, usability and security, enterprise access control, intrusion detection, computer forensics and best practices for secure systems. We have previously worked with balanced digital rights management, secure digital service delivery, and digital commodity distribution.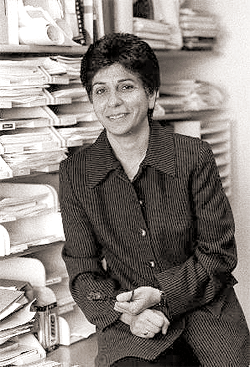 The security and networks group is led by ADIT division leader Professor Nahid Shahmehri.
Contact
Professor Nahid Shahmehri
E-mail: nahsh@ida.liu.se
Phone: +46 13 282066

Nahid Shahmehri
IDA/ADIT
Linköpings universitet
SE-58183 Linköping
SWEDEN

Additional information
Page responsible: Nahid Shahmehri
Last updated: 2009-08-24