Welcome to the Department of
Computer and Information Science

While there are a wealth of data available in many industrial applications, these data are often incomplete and strategies are needed to use the data in an appropriate manner when making predictions. Caroline Svahn contributes with her doctoral thesis to the field of censored covariates in prediction models by introducing scalable strategies which can handle complex dependencies in data.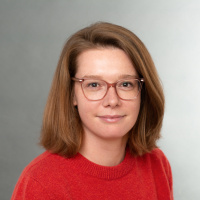 As services have become increasingly technology-infused, many organizations, both public and private, are turning to service design as a promising new way to innovate. Although both research and practice have established that service design can be an impactful approach to innovate, there is still a dearth of open questions that need further empirical support. The dissertation titled: Innovation innovation: the role of service design in service innovation defined by Ana Kustrak Korper explores precisely this.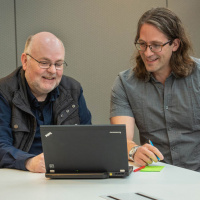 From June 6-8, LINHAC, Linköping Hockey Analytics Conference, took place. This year, LINHAC was an online event broadcasted from Linköping. LINHAC 2022 was the largest hockey analytics conference in the world and the first in Europe.
Coming up soon
2022-12-08
2022-12-09
Page responsible: Webmaster