Welcome to the Department of
Computer and Information Science

Robin Keskisärkkä, together with Eva Blomqvist and Olaf Hartig, won the Best Paper Award at SEMANTiCS 2021 (the 16h International Conference on Semantic Systems). The title of the award-winning paper is "Optimizing RDF Stream Processing for Uncertainty Management.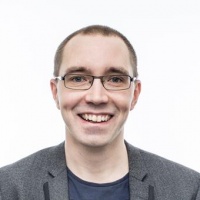 This year the award goes to four teachers and one of them is Mikael Asplund, who is rewarded for his work with gender issues and classroom culture.

This year the 23rd prize for best undergraduate thesis was awarded by the computer society in collaboration with IDA. Seven theses had been nominated and two of these, written by four students were announced as the prize winners by the Promotor Mikael Asplund.
Page responsible: Webmaster