Welcome to the Department of
Computer and Information Science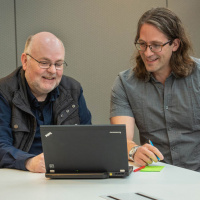 From June 6-8, LINHAC, Linköping Hockey Analytics Conference, took place. This year, LINHAC was an online event broadcasted from Linköping. LINHAC 2022 was the largest hockey analytics conference in the world and the first in Europe.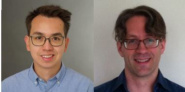 David Hasselquist, Martin Lindblom and Niklas Carlsson received the best paper award at IFIP Networking 2022 for their paper "Lightweight Fingerprint Attack and Encrypted Traffic Analysis on News Articles".

In different fields, not the least in e-Science, there is a need for semantics-aware data access and integration over heterogeneous databases. To this aim, in his PhD thesis, Huanyu Li presents a generic ontology-based and GraphQL-based framework for data access and integration, provides a prototype implementation and develops an approach for ontology extension, needed when the databases evolve. Further, he applies and evaluates his approaches within the materials design domain.
Page responsible: Webmaster