Welcome to the Department of
Computer and Information Science

IAHSI, The International Academy of Health Sciences Informatics, established in 2017 through the auspice and as a component of IMIA, the International Medical Informatics Association, has announced 2020 year's internationally recognized class of fellows.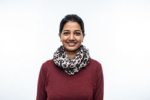 In today's interconnected world, services are prone to change in the form of expected and unexpected variations and disruptions. To ensure that services continue to work smoothly, service systems need to be resilient, and designed to adapt and transform. In her research, Vanessa explores and identifies key intervention points for cultivating service systems resilience through service design.
It is with heavy hearts that we have to convey the sad news that Jan Maluszynski has left us after a long battle with cancer. Jan spent his last time at home with his next of kin and passed away on Saturday evening, aged 79.
Page responsible: Webmaster