Welcome to the Department of
Computer and Information Science

Software products are building blocks of today's connected society, and design and implementation of resilient software products is one of the challenging areas for software vendors. It is specially challenging to comply to cyber security standards and legislations where it is expected that cyber security risks are well understood and addressed.

Aseel Berglund has been awarded as "Linköping's entrepreneurial teachers 2020" by LiU Innovation with the motivation: This year's laureate is a frontier rider who moves between academia and industry. Aseel Berglund contributes to an entrepreneurial culture at Linköping University, both as inspiration for teaching colleagues and for students where she integrates utilization, entrepreneurship and innovation both as a researcher and teacher, where she has - together with colleagues - created new courses that really engage students.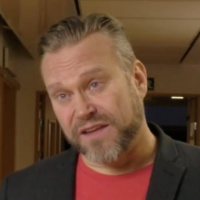 Magnus Bång, KMACS/HCS and Jonas Lundberg, ITN, are together with "Sjöfartsverket" in the project AutoMon performing research on AI methods for monitoring sea traffic. Their goal is to increase traffic safety - in the Swedish waters - by analysing ship movements in real time to identify potential incidents and unsafe traffic behaviour.
Page responsible: Webmaster