The Educational Technology Group
Welcome to the Educational Technology Group!
The Educational Technology Group consists of senior researchers, Ph D students and master students from Lund and Linköping Universities. The group develops educational technology systems and prototypes with two purposes: (1) using them as research instruments to explore learning processes, and (2) coming up with pedagogical software with a real-world value as pedagogical tools.
The two purposes are intertwined. The developed software builds on empirical findings about the human mind within the cognitive and the learning sciences. The software is used to extend our knowledge, and the knowledge gained is fed back into the software as we develop it further. Our projects are characterized by an orientation towards school's educational practices and daily activities, together with the use of iterative processes of evaluation and redesigning.
The Educational Technology Group has close collaborations with some other national groups and with groups at two North American universities. Other essential collaborators are a number of schools and preschools, in Sweden and in the U.S., with their students, teachers and headmasters.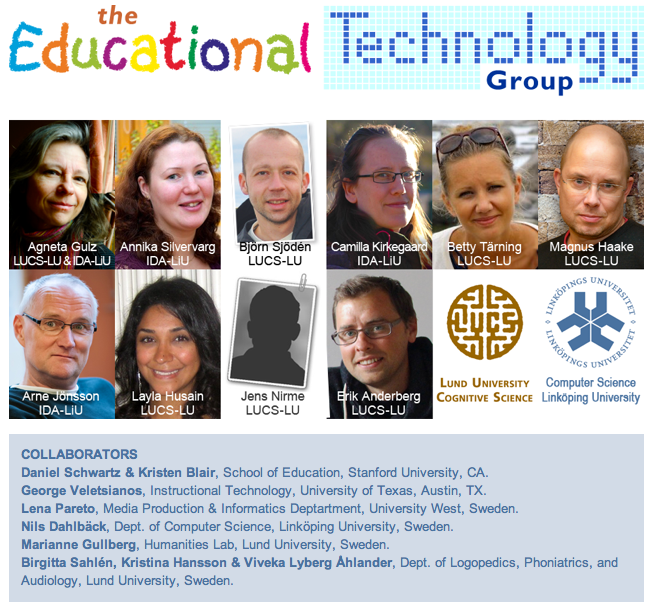 Current and previous projects
Publications
For more information please contact
Agneta Gulz
Page responsible: Tom Ziemke
Last updated: 2016-10-10